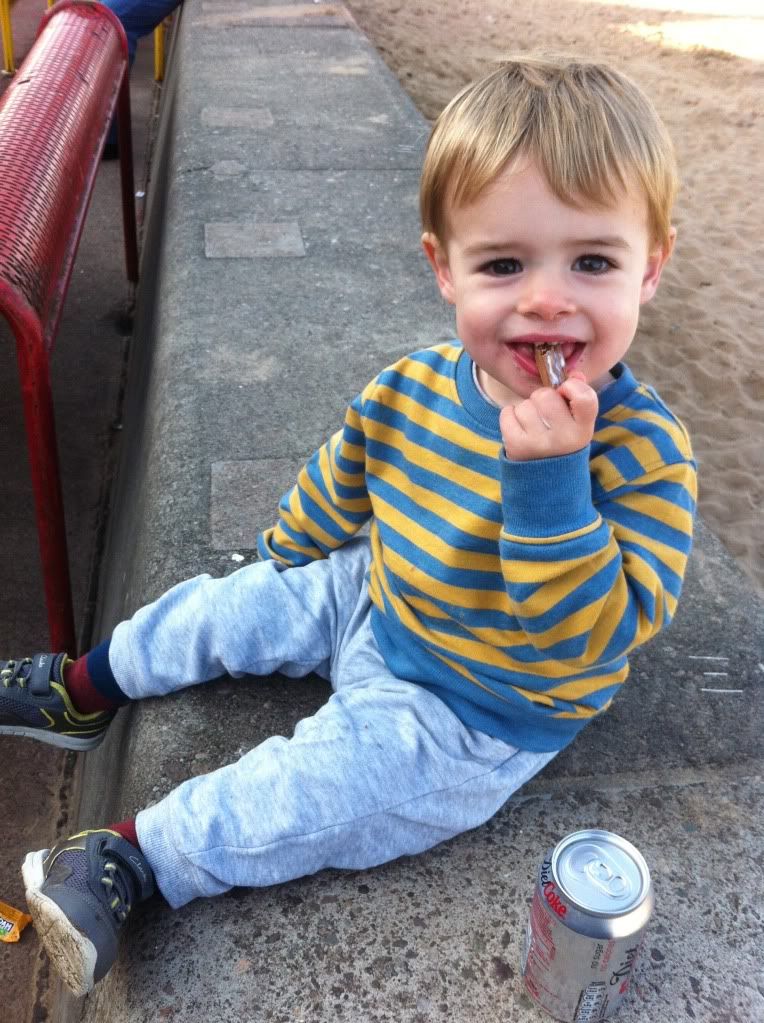 My favourite place in this world
has to be the Promenade in Portobello.
From when we first moved here and I spent many an hour walking the entire length of the Prom - at 8 months pregnant - to try and encourage labour on. To rainy, windy days spent pacing up & down with a buggy trying to settle an over tried newborn. I've many memories of this beautiful walkway.
And we continue to make memories. Saturdays are spent hand-in-hand walking along the Prom with John, eating ice cream (read: John stealing the entire flake & refusing to share!) and collecting shells from the beach. Unfortunately my pelvis doesn't allow me to easily walk the full length of the Prom right now, but as long as we make it to the park & back, John is happy enough.